Dig in with On-Farm Learning
Join us every summer for on-farm learning at Marbleseed Organic Field Days. Field Days are free and hosted by regenerative and organic farmers across the Upper Midwest who are using innovative organic farming practices and feeding their communities.
From small urban farms and midscale silvopasture operations to larger scale row crops, we aim to offer field days for every type of farm. Come connect with community and get fresh ideas to try on your farm.
Want to host a Field Day? We want to hear from you.
2022 Marbleseed Organic Field Days
Crop Rotations on Large-Scale Organic Farm
July 21 | Johnson Farms | Madison, SD
We joined 2013 MOSES Farmer of the Year Charlie Johnson and his family for their annual field day and bus tour in South Dakota! This year the importance of good crop rotation management in an organic system was presented by local NRCS agronomist Eric Barsness. Eric also spoke on grazing practices, and in addition provide a rainfall simulator demonstration, showing how heavy rainfall can impact different soils and how good crop rotations and other management practices contribute to resilient, healthy soil. Oat trials in their fourth year, conducted by SDSU on the Johnson Farm, were also one of the bus tour stops.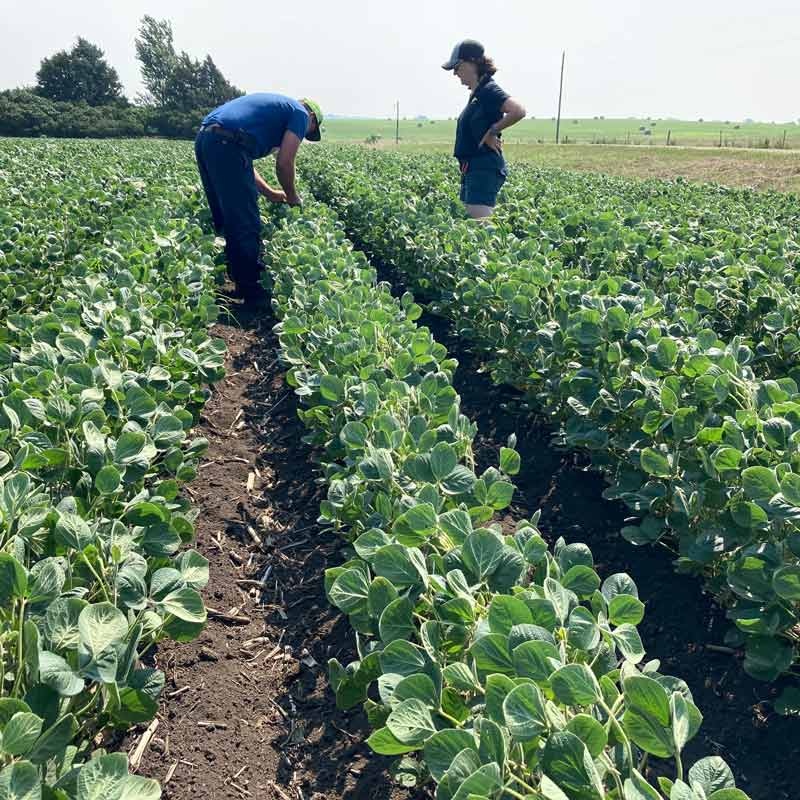 Hughes Farms Field Day
July 27 | 9:00 am – 2:30 pm| Hughes Farms | Janesville, WI
This field day highlighted the diversity and innovations at the Hughes Farm in Janesville, WI. Farming over 5000 acres in a parallel operation consisting of both conventional and organic practices, the Hughes have succeeded in developing diverse rotations and markets. This field day, in partnership with Marbleseed (formerly known as MOSES), discussed and showcased the various innovations on the farm related to the diversity of crops included in the crop rotation.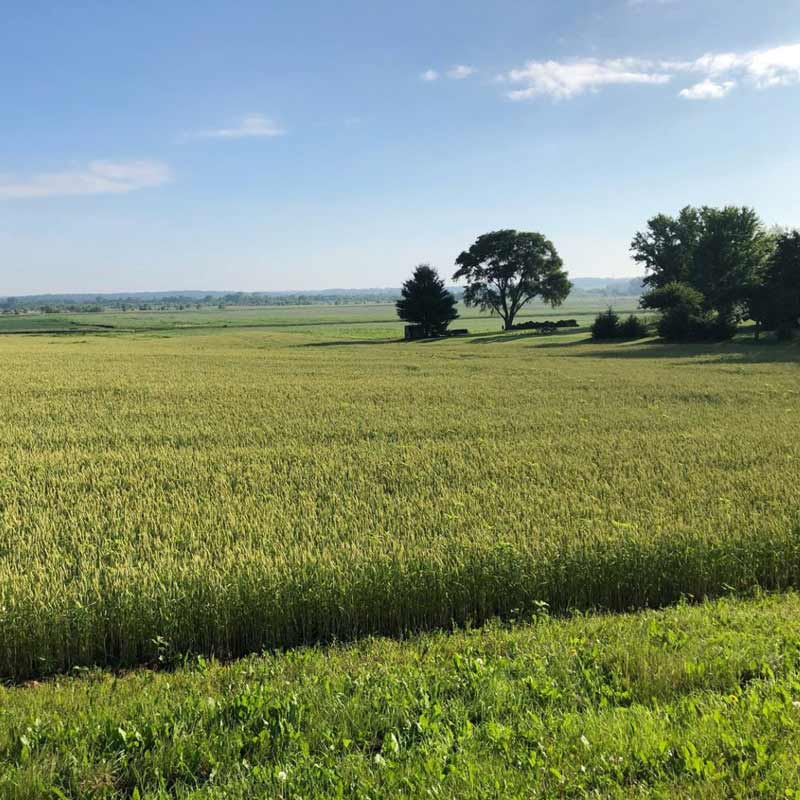 Cover Crops & Vegetable Production on an Incubator Farm Canceled
July 31 | Kilimo MN | Lino Lakes, MN
Join Moses Momanyi as he introduces you to Kilimo Minnesota, a three-to-five-year training program that includes hands-on organic vegetable farming, marketing and sales experience, group classes, networking with other farmers, and one-on-one business mentoring. The program is uniquely situated to give emerging farmers an opportunity to learn vegetable growing techniques and business skills in a new climate, country, and culture. Field day attendees will learn and connect with emerging farmers, walk through their many ¼-acre to 1-acre plots of vegetables, learn about different cultural crops grown alongside the Minnesota crops, and see the various stages of being emerging farmers. This field day is supported by funds from NCR SARE.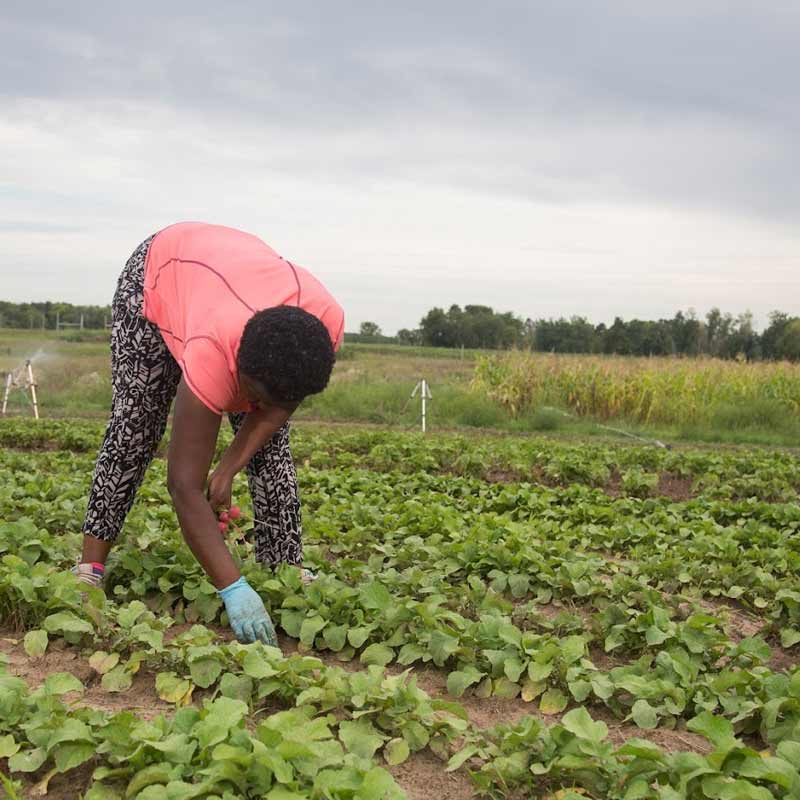 Gitigaaning Farm & Manoomin Tour
August 20 | Gitigaaning Farm | Cloquet, MN
We had the privilege to tour two incredible agricultural sites of the Fond du Lac Band of Lake Superior Chippewa in the Cloquet, Minnesota area this past August. Gitigaaning, which means "the place of the gardens" in the Ojibwe language, is a 36- acre farm with a growing dome, orchard, berry patch, pollinator plantings, and 4-acres open to the growers of the Bimaaji'idiwin Producer Training Program. Three of the farm's producers were able to share their stories and talk about the important role the farm plays in their community. We were also able to visit two local lakes and learned about manoomin (wild rice) and the importance of treaties in tribal food sovereignty, including the management, production, and marketing aspects of manoomin. In addition we learned about ancestral woodland management techniques which also support wild blueberry production. We were also able to tour Na'eniminigamig, a cannery building with a root cellar, seed room, and commercial kitchen. This field day was supported by NIFA, USDA Beginning Farmer and Rancher Development Program and NCR-SARE.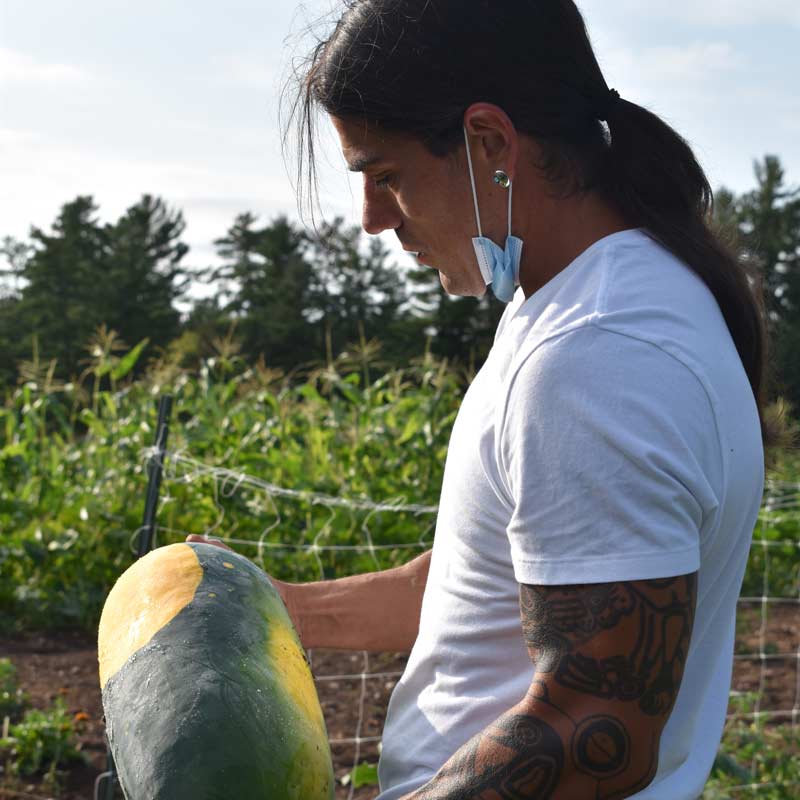 First Generation Farm Start-Up
August 27 | Naima's Farm | Alexandria, MN
We joined one of our own Marbleseed Specialist, Naima Dhore, and her husband Fagas Salah, at Naima's Farm in Alexandria, Minn. for an inspiring field day addressing the challenges and triumphs of starting up a first-generation farm. Originally settling in the Twin Cities metropolitan region from Somalia, land access was a big hurdle for them to overcome. Through a creative land lease out in Alexandria this was overcome. We had the opportunity to tour Fagas and Naima's expanding vegetable operation and learn about how they were able to install needed infrastructure - high tunnels and a well - through the NRCS cost-share program, as well as a very needed deer fence, purchased with a grant from Lakewinds Co-op. This field day was supported by NIFA, USDA Beginning Farmer and Rancher Development Program and NCR-SARE.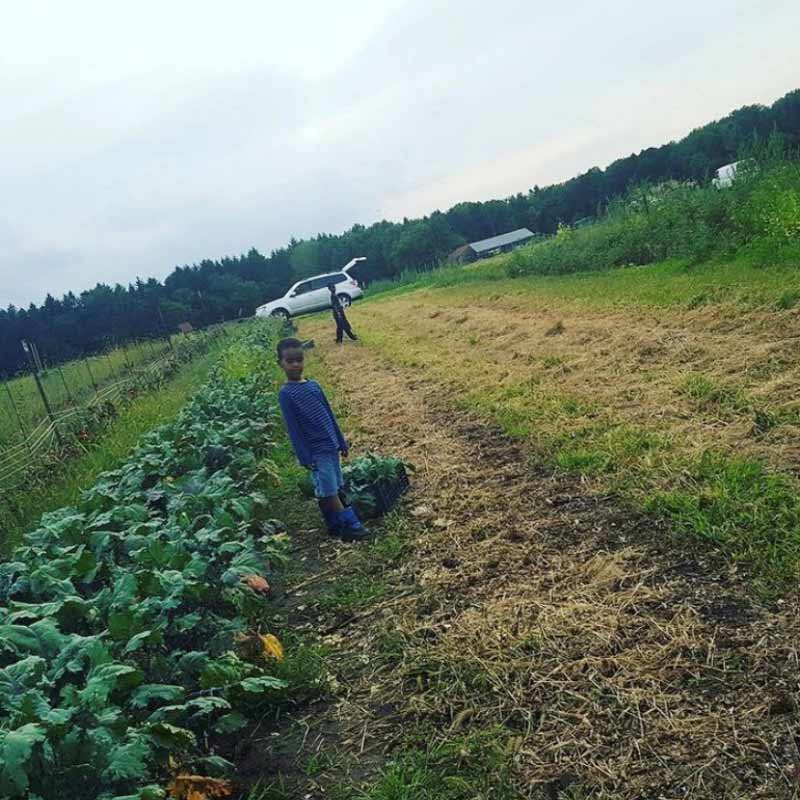 Conservation Walk & Talk
September 10 | Blackbrook Farm | Amery, Wis.
Neighboring women farmers and landowners enjoyed networking with fellow women conservation enthusiasts at Blackbrook Farm in Amery, Wis. this past September. We learned so much from farm host Ayla Graden-Dodge, and really appreciated seeing so many different conservation practices on her land, including EQIP-funded high tunnels for her vegetable operation, vegetable beds and pastures rotated with cover crops, livestock integration to improve soil health, native pollinator plantings, and installation of an oak savanna too! Funded by MFAI-NRCS grant.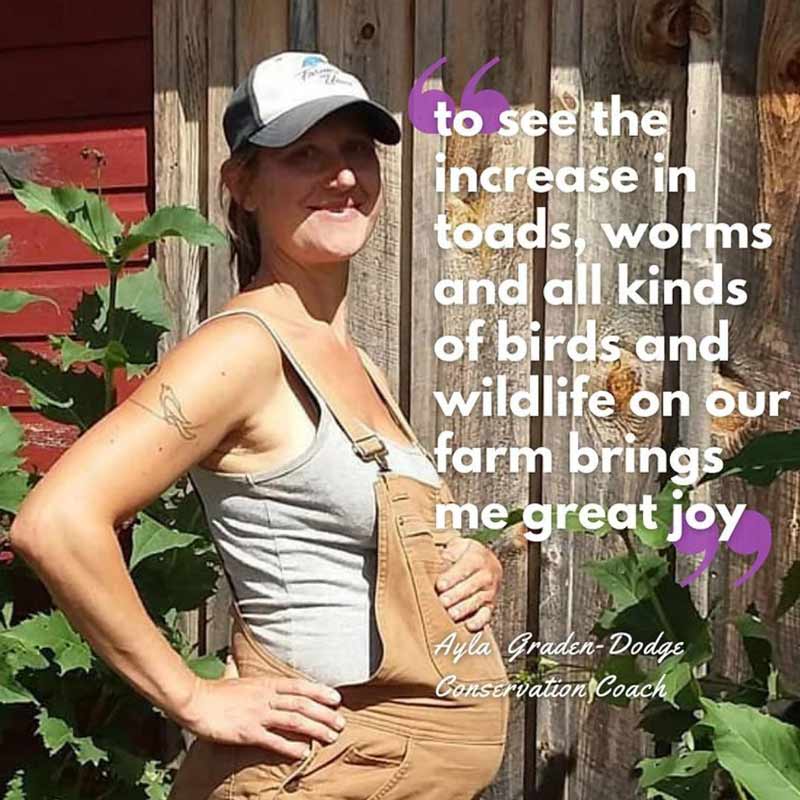 Urban Growers Collective Farm Tours
September 17 | South Chicago Farm | Chicago, IL
The late-summer sun was shining on us at this field day at the Urban Growers Collective South Farm in the South Side of Chicago. Urban Growers Collective staff – Laurell Sims (CEO), Leanne Ngo (Volunteer & Community Coordinator), and Malcolm Evans (Director of Farming Operations) – shared the ins and outs of their urban farming operation and how it builds resilience in their community through fresh produce access, garden & farming education, and youth leadership development. As we toured their 14-acre site, plant and insect life radiated from the community garden beds, medicinal garden, and urban farm spaces, offering up so much diversity to pique participant's curiosity. (The tour guides did a great job answering questions throughout!) We were lead through a sensory walk of the medicinal garden where we got to feast our senses on rare and common varieties of herbs and medicinal plants and learn about some of their uses. Towards the end of the tour, Beatrice Kamau, a farmer specialist at Marbleseed, shared her plot of land at the Farm where she grows vegetables that are native to her homeland of Kenya to sell to the Kenyan and East African communities in Chicago. This field day was supported by NIFA, USDA Beginning Farmer and Rancher Development Program.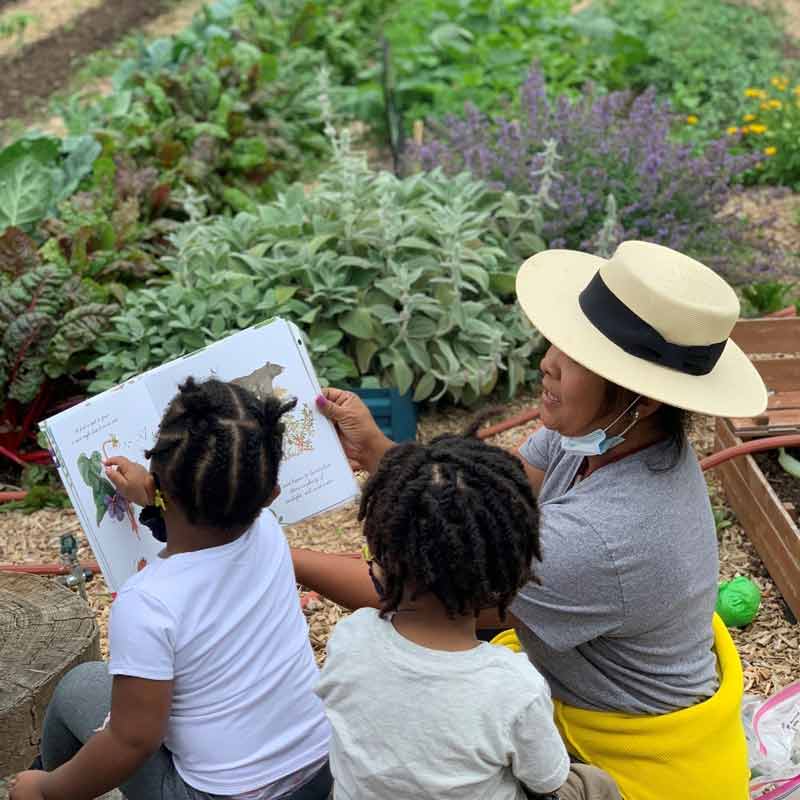 Field Day Archives
Missed a field day? Read event recaps and watch recordings of some of our Field Days here: