Your donation supports the success of organic farmers in the Midwest.
Marbleseed creates and provides access to free and low-cost farmer-led resources, farmer-to-farmer learning opportunities, and community-building events that support the success of regenerative and organic farmers.
As the organic farming and food landscape continues to evolve and grow, we remain committed to the roots of this movement: care for the planet, nourishment for communities, and support for regenerative and organic farmers who are working in relationship with the ecosystems that sustain us.
Donate today to ensure regenerative and organic farmers have the tools they need to succeed.
Donate by Check
Marbleseed
PO BOX 339
Spring Valley, WI 54767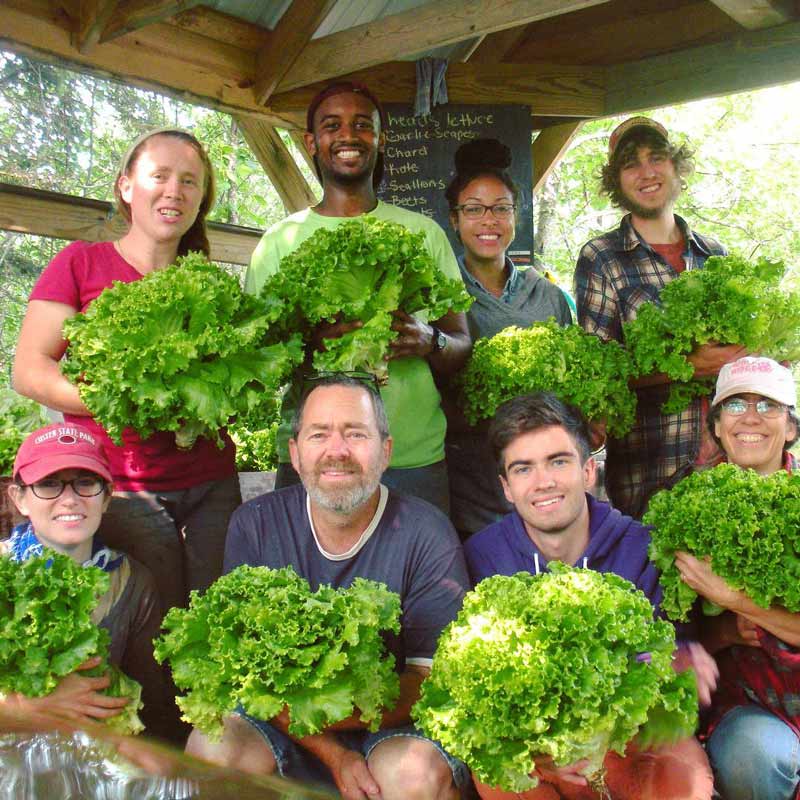 More Ways to Give
Sponsorships, advertising, and matching donations enable your organization to support organic farmers and gain exposure for your brand. Find out how your business or organization can support Marbleseed through sponsorship and advertising opportunites. To support one of our donor match programs, contact Jenica Caudill, Director of Development and Strategic Partnerships at jenica.caudill@marbleseed.org
Legacy giving is an easy way to plan ahead. Join us in shaping the future and make resilient organic farming systems part of your legacy when you name Marbleseed in your will or estate plan. Email us at donate@marbleseed.org to learn more.
Donating stock or appreciated securities can increase your impact. Generally, no tax is imposed on the appreciated portion of the gift and you'll receive a charitable deduction based on the stock's fair market value. Email us at donate@marbleseed.org to learn more.