2023 Organic Farmers of the Year
Ross and Harold Wilken, Janie's Farm Organics and Janie's Mill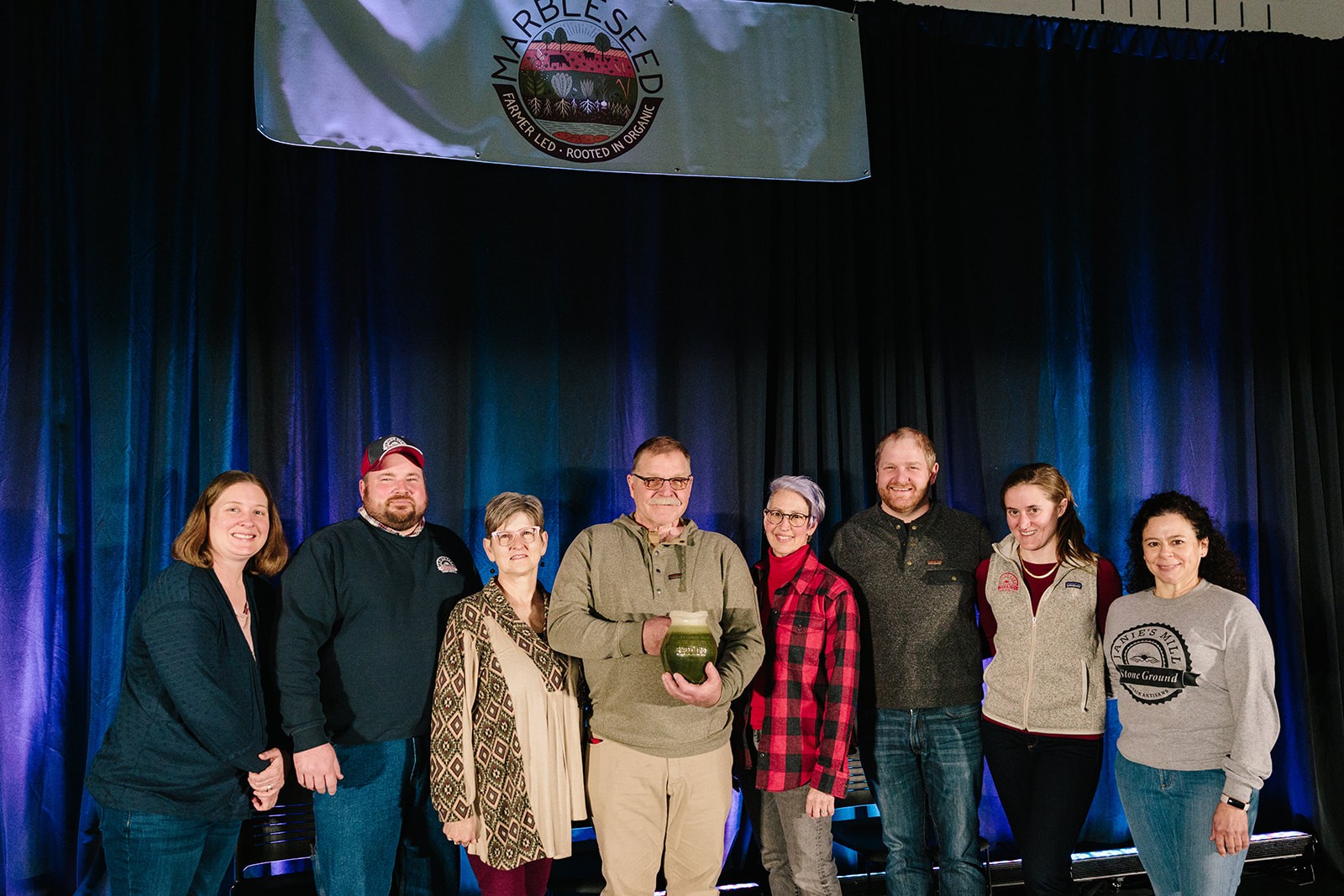 Ross and Harold own and operate a multi-generational family farm using the latest technology to raise hybrid and heritage food-grade grains, serving large and small food companies, as well as many brewers and distillers, with their certified organic corn, soybeans, wheat, rye, oats, buckwheat, and other grains.
As 4th and 5th generation farmers on the fertile land of Iroquois County, IL, they are continuing their family's tradition of caring for the soil and growing good food for their community. Harold explains, "I remember the way my grandparents farmed—without the use of pesticides, and with a focus on nurturing strong soil health. I continue in their footsteps, using hand and machine cultivation instead of herbicides, and seek to leave the soil deeper, richer, and healthier than I found it."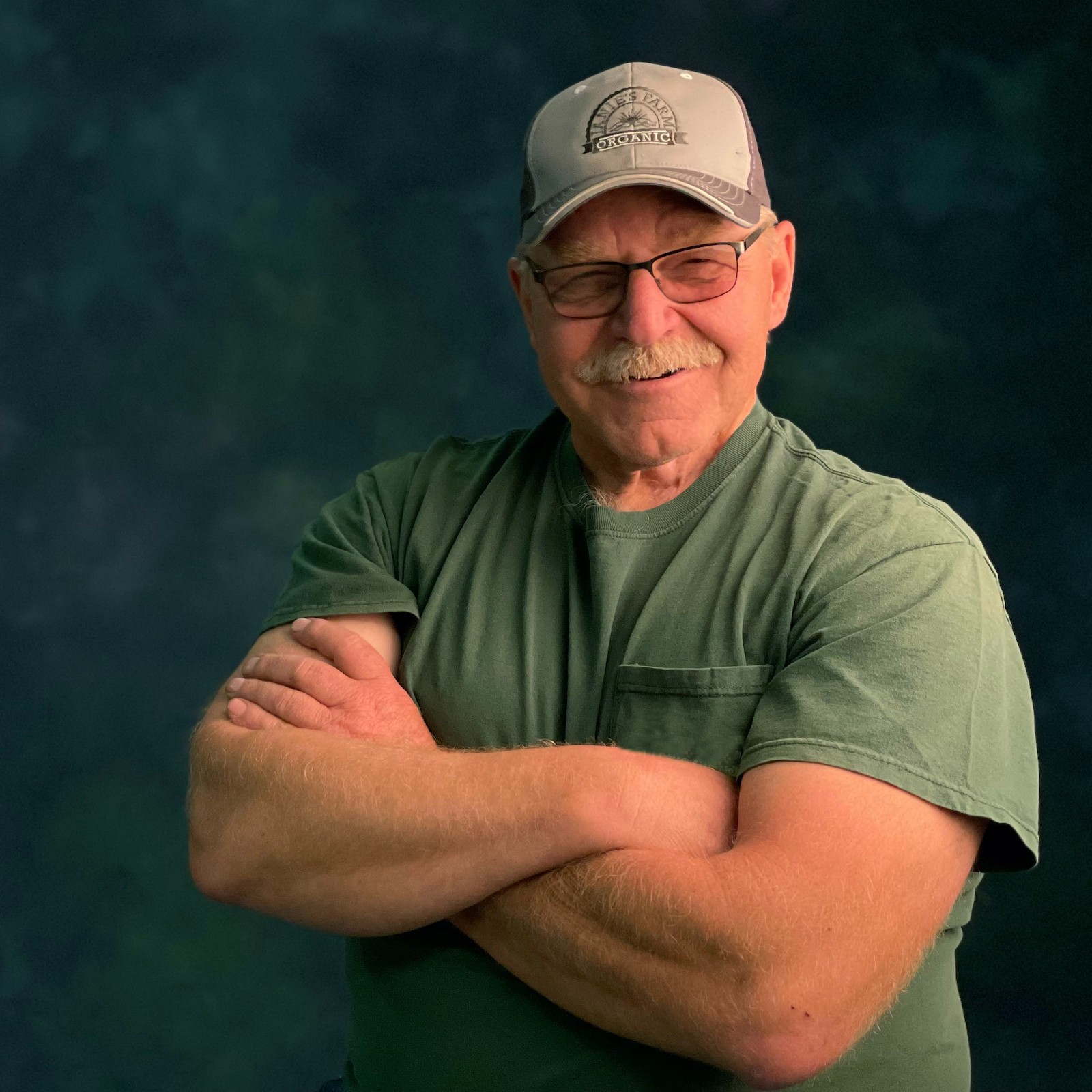 Their farming philosophy is to restore the life and health of the soil through crop rotation and cover- cropping. These practices add nutrients to the soil, sequester carbon, increase water absorption, prevent soil erosion, and can suppress weeds, insect pests, and soil-borne plant diseases. Additionally, they aim to provide jobs, on the farm and in their mill, that help keep their rural community healthy—economically, environmentally, and socially.
The Wilkens' sister business, Janie's Mill was founded after years of research and planning after Harold and Ross began stone-grinding grains from Janie's Farm in the spring of 2017. They worked with bakers to get their input and feedback and by fall, they were milling consistent, high-quality flours that earned kudos from both home and professional bakers. They have been milling those flours and adding more to meet bakers' specific needs ever since. Janie's Mill and Farm are both named after Harold and his wife Sandy's daughter Janie who passed away in 2001 at the age of 15.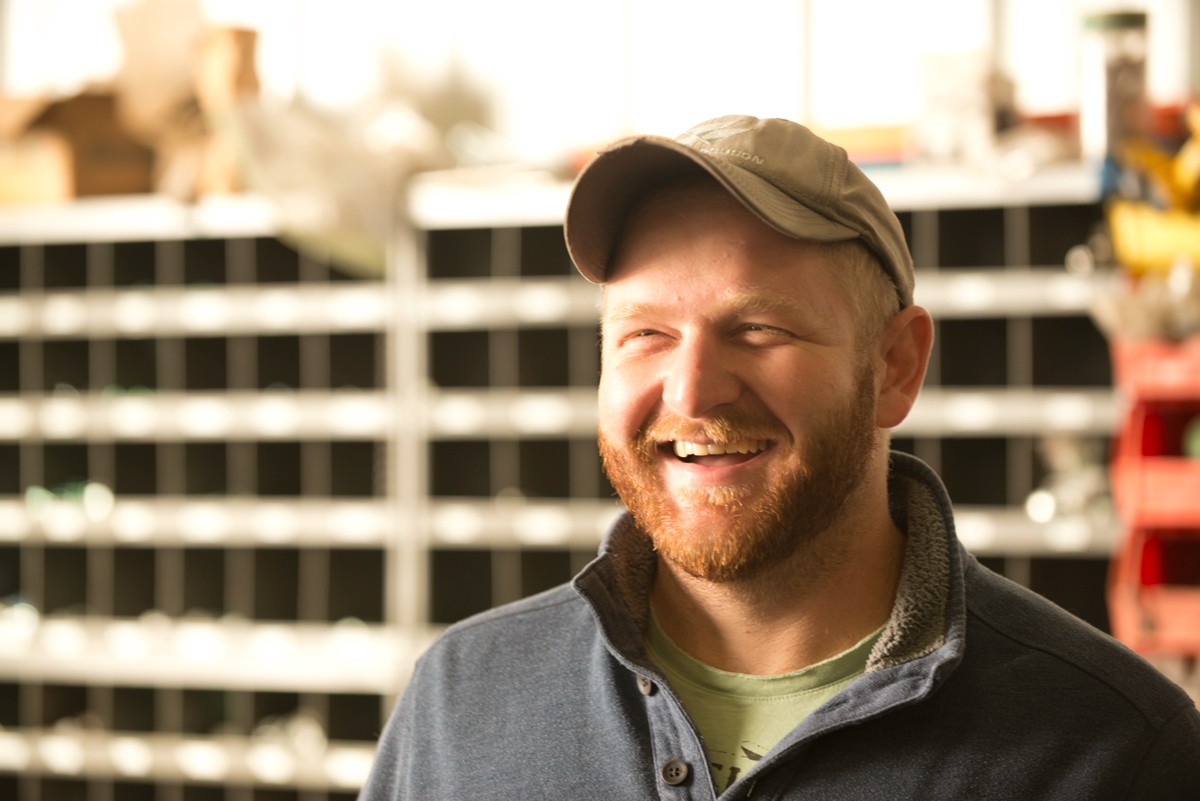 Ross and Harold's long-term goal at Janie's Farm and Janie's Mill is simply "to feed people" rather than to feed animals and industry, as almost all other Midwest grain farms do.
For Harold, "there were many things over the years that inspired me to transition to organic . . . one was so that my son Ross would never have to handle another pound of herbicide or insecticide, and because I did not like to witness the downward trend our soil was on."
Ross muses, "starting our organic journey via information we learned at the MOSES (now Marbleseed) conferences over the last 18 years, only to eventually be recognized as Farmers of the Year, is surreal to say the least." To Harold, this award, "is a full-circle moment. The people we met and what we learned at the MOSES (now Marbleseed) conference made it possible for us to start a successful organic farming operation and a multigenerational farming operation. Often people are told 'don't come back to the farm, there's no room for you.' But organic farming provides the opportunity to bring in a new generation of farmers."
Recipients of the Marbleseed Farmer of the Year Award
2023 Ross and Harold Wilken - Janie's Farm Organics and Janie's Mill
2022 Dave Campbell – Lily Lake Organic Farm
2021 Liz Graznak – Happy Hollow Farm
2020 Jane Hawley Stevens – Four Elements Organic Herbals
2019 Jim Riddle and Joyce Ford – Blue Fruit Farm
2018 Rosmann Family – Rosmann Family Farm, Harlan, Iowa
2017 Dave, Hans, and Katie Bishop – PrairiErth Farm, Illinois
2016 Steve Pincus & Beth Kazmar – Tipi Produce, Wisconsin
2015 Greg & Mary Reynolds – Riverbend Farm, Delano, Minn.
2014 Dan & Theresa and David & Ginger Podoll – Prairie Road Organic Farm and Seed, Fullerton, North Dakota
2013 Charlie Johnson – Johnson Farms, Madison, South Dakota
2012 Francis & Susan Thicke – Radiance Dairy, Fairfield, Iowa
2011 The Vetter Family – The Grain Place, Marquette, Nebraska
2010 John & Jane Fisher-Merritt – Food Farm, Wrenshall, Minnesota
2009 Tom & Irene Frantzen – Frantzen Farm Feeds, New Hampton, Iowa
2008 Gary, Nicholas & Rosie Zimmer – Otter Creek Organic Dairy, Wisconsin
2007 Dave & Florence Minar Family – Cedar Summit Farm & Creamery, New Prague, Minnesota
2006 Stan Schutte – Triple "S" Farms, Stewardson, Illinois
2005 Carmen & Sally Fernholz – A-Frame Farms, Madison, Minnesota
2004 Martin & Atina Diffley – Gardens of Eagan, Farmington, Minnesota
2003 Richard de Wilde & Linda Halley - Harmony Valley Farm, Viroqua, Wisconsin