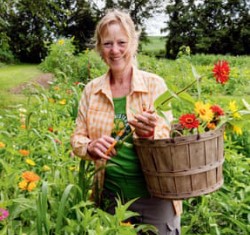 Dela Ends
President
Dela and her husband, Tony, have operated Scotch Hill Farm, a diverse family farm and CSA near Brodhead, Wisconsin, for over 20 years. Dela is a founding board member of the South Central chapter of the Wisconsin Farmers Union, helped launch the Collaborative Regional Alliance for Farmer Training, and served on the FairShare CSA Coalition board. Dela is also a founding member of South Central Wisconsin Women in Sustainable Agriculture, a core partner in the Soil Sisters farm tour and has hosted multiple In Her Boots workshops.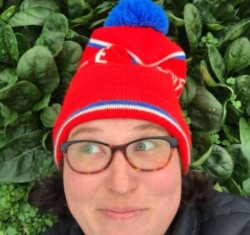 Katie Bishop

Along with her family, Katie owns and operates PrairiErth Farm, a 400+ acre organic vegetable and grain farm in Central Illinois. Katie oversees many facets of the vegetable operation along with her very talented staff. In addition, her passion lies in people development and helping others improve their leadership skills. Katie feels honored to serve on the Marbleseed board and promote the work this organization does to help others.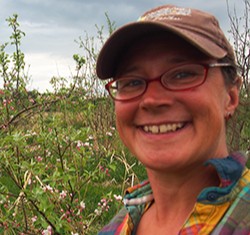 Clare Hintz

Dr. Clare Hintz runs Elsewhere Farm, a production permaculture farm near the south shore of Lake Superior in Herbster, Wisconsin. The solar-powered farm features perennial fruits and nuts interplanted on five acres, intensive market gardens, and rare-breed pigs and chickens, most marketed through winter and summer CSAs. Clare is also the editor of the Journal of Sustainability Education. Clare has a bachelor's degree in biology and writing, a master's in sustainable systems, and a Ph.D. in sustainability education with a focus on regenerative agriculture.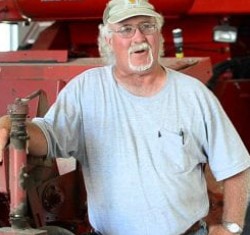 Charlie Johnson

Charlie is the 2013 Organic Farmer of the Year. He operates 2,400 acres of certified organic corn, oats, soybeans, and alfalfa with his brothers and a son near Madison, South Dakota. Johnson Farms also has a 200-head cow-calf operation. Charlie served on the board of the Northern Plains Sustainable Ag Society for six years, leading it for three. He is active in Dakota Rural Action, South Dakota Farmers Union, and local politics.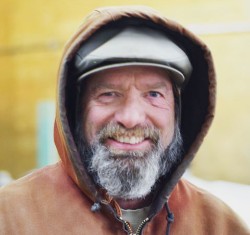 David Perkins
Treasurer
David returned to his rural roots in 1994 to create Vermont Valley Community Farm. After a wonderfully successful 24 years of connecting thousands of people to their food, the CSA was retired in 2018. The farm continues its organic seed potato business. Committed to nurturing more CSA farms, David has spoken across the country on CSA, organic vegetable production, and financial management. Certified organic since 1999, David is passionate about organic. He served on the FairShare CSA Coalition Board, the Organic Farmers Association Board, and the UW-Madison CIAS council.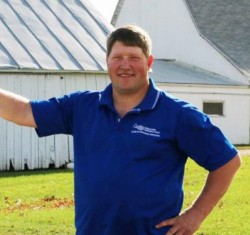 Darin Von Ruden

Darin, a third-generation dairy farmer, is president of the Wisconsin Farmers Union and serves on the board of the National Farmers Union. He and his wife, JoAnn, own Von Ruden Family Farm in Westby, Wisconsin, which they transitioned to organic in 2007. They are gradually transferring the farm's ownership to their son, Brett. Darin is a patron member of the Westby Cooperative Creamery, a founding member of Wisconsin Farmers Union Specialty Cheese, chairman of the Wisconsin Dairy Farmers Guild, and a founding member of the Upper Midwest Milk Producers Association.